VENUES
A listing of venues currently played by
Mark Tempany & Alison Hams
during their career - there's many more to come!....
SEARCH by State, Territory, and Country:
AUSTRALIA:
Queensland, AUSTRALIA
New South Wales, AUSTRALIA
Australian Capital Territory, AUSTRALIA
Victoria, AUSTRALIA
South Australia, AUSTRALIA
Tasmania, AUSTRALIA
Western Australia, AUSTRALIA
Northern Territory, AUSTRALIA
OVERSEAS:
New Zealand
U.S.A.
Canada
France
Belgium
AUSTRALIA - By State or Territory:
QUEENSLAND
South East Queensland: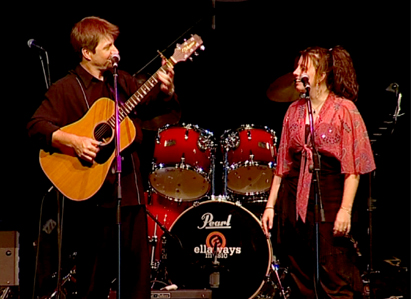 On-stage Kedron-Wavell Services Club, Brisbane

Sunnybank State School (1977)
Sunnybank State High School (1982)
Caledonian Club, Kangaroo Point (1992)
Logan Hyperdome Shopping Centre (1992,1994)
Studio 694, Fortitude Valley (1992)
Beaudesert Plaza Shopping Centre (1993)
Park Road Brasserie, Milton (1993)
Rocklea Showgrounds (1993)
Durack Tavern (1993)
The Sitting Duck Cafe, West End (1993)
Lake Cooroibah Holiday Park (1993,1994)
Guanaba Country Music Club, Coomera (1993,1994)
Redcliffe Bowls Club (1993)
Aroma's Coffee Lounge, Hoyts Regent Theatre, Brisbane (1993)
Maleny Folk Festival (1994)
Rathdowney RSL & Bowling Club (1994)
Brisbane Solstice Festival, Davies Park, South Brisbane (1994)
Boonah Showgrounds (1994)
Taramalin Sound, Kingston (1994-99)
The Railway Hotel, Woolloongabba (1994)
Cooroy Folk Club (1994)
Briz 31 Television, West End, Brisbane (1994, 1995)
The Palace Broadway Hotel, Woolloongabba (1994)
Southbank Parklands (1994)
Pioneer Village CM Club, Petrie (1994,1997,2001-03)
Albert Civic Centre Auditorium, Nerang (1994)
Twin Rivers Country Music Club, Eagleby (1994)
Bracken Ridge Australian Football Club (1994)
Peninsular Fair Shopping Centre (1994,1995)
Carindale Shopping Centre (1994)
Sunnybank Plaza Shopping Centre (1994)
Alexandra Hills Shopping Centre (1994)
Garden City Shopping Centre (1994)
Pick 'n Pay Hypermarket Shopping Centre (1994)
Beenleigh RSL(1994)
Woodridge Plaza Shopping Centre (1995)
Kallangur Bowls Club (1995)
Aspley Shopping Centre (1995)
Australian National Hotel, Woolloongabba (1995)
Brisbane Extra, Channel NINE Television, Brisbane (1995)
Royal Mail Hotel, Goodna (1995)
Albany Creek Community Centre (1995)
Ford Road Campfire, Burbank (1995-03)
Arana Hills Leagues Club (1995)
Gaythorne RSL (1995)
Jondaryan Woolshed
Springwood Bowls Club (1995)
McDonalds Family Restaurant, Woodridge (1995)
Gumdale Community Hall (1995)
Toowoomba Hockey Club (1995)
Toowoomba Sports Club (1995)
100.3 Bay-FM Radio, Cleveland (1995)
Kedron Wavell Services Club, Chermside (1995-2010)
Brunswick Street Mall, Fortitude Valley (1995)
The Club Hotel, Waterford (1995,1996)
Yeronga Park (1995)
Radio 4BC, Brisbane (1995,1996,1997,1999,2006)
Terranora Lakes Country Club (1995)
Mt. Gravatt TAFE College (1995)
Brisbane City Hall
- Main Auditorium (1995,1996)
-Ithaca Auditorium (1996)
Fiascos Restaurant, Salisbury Hotel (1996)
99FM Radio, Redcliffe (1996,2000)
Oxley Park, Redcliffe (1996)
Suncorp Piazza, Southbank (1996)
Thorneside Mobile Home Park (1996,1999)
4AAA Murri Country Radio, Yerongpilly (1996-99,2003)
Redcliffe Hotel (1996)
Brisbane RNA Exhibition (1996,1999)
612 4QR Radio, Toowong (1996,2003)
St. Cecelia's Church, Hamilton (1996)
Oxley Apostolic Dining Hall (1996)
Clairvaux MacKillop College Hall, Mt. Gravatt
Mt Gravatt Showgrounds (1996)
Drayton Hall, Toowoomba (1997)
Optus Local Vision Television, Fortitude Valley (1997)
Tully Park, Macleans Bridge (1997)
Tivoli Theatre Restaurant, Bowen Hills (1997)
Beaudesert Golf Club, Beaudesert (1997,2000)
Uniting Church, Wavell Heights (1997)
Girraween Hostel, Redcliffe (1997)
Toowoomba Leagues Club (1998)
Palma Rosa House, Hamilton (1998-03)
Australian Woolshed, Ferny Hills (1998)
Burpengary RSD Arena (1998,1999)
Danzy Buchanan Memorial Park, Mango Hill (1998)
Greenbank RSL Club auditorium (1998)
Robina Town Centre, Gold Coast (1998)
Newtown Leagues Club, Toowoomba (1998)
Cheyenne Hotel, Drayton, Toowoomba (1998)
Kallangur Community Centre (1998,1999)
Stargate Music Productions, Wavell Heights (1999-03)
Waterford Arms Tavern (1999)
Caloundra RSL (1999,2000,2001,2010)
Aspley Leagues Club, Aspley (1999)
Redlands CM Club, Pinklands (1999,2000)
Brisbane Hilton Hotel (1999)
St. Matthews Church, Drayton (1999)
Pine Rivers Bowling Club (1999,2000,2001,2003)
Eastern Suburbs Rugby League Club (2000,2001)
G.B.'s Seafood Restaurant, Fortitude Valley (2000)
Liz Davenport, Toowong (2000)
Cressbrook House, Toogoolawah (2000)
Redlands RSL, Cleveland (2000,2002,2003,2010)
Toowoomba Lonestar Steakhouse & Saloon (2000)
Logan Diggers Services Club (2001)
The Big Fish, Caboolture (2001)
Boonah Cultural Centre (2001)
Gould Adams Park, Logan (2002)
Beaudesert RSL (2002)
Caboolture RSL (2003)
ABC Toowoomba & Darling Downs (2003)
West Moreton CMC, Ipswich Showgrounds (2003)
River Room, South Bank Parklands, Brisbane (2003)
Camp Oven Concert, Ransome (2003)
Beenleigh Community Centre (2003)
Relish the Experience restaurant, Mudgeeraba (2003)
The Great South-East, SEVEN Network Television (2004)
Weekend Gardener, BRIZ 31 Television (2004)
Norths Leagues & Services Club, Kallangur (2004)
Urban CM Festival SONGWRITERS CAFE, Caboolture (2004)
East Brisbane Bowling Club (2004)
Twin Towns Services Club, Coolangatta (2006)
Caboolture Sports Club (2010)

Regional Queensland:
Winton "Waltzing Matilda Celebrations" (1998)
Surat Community Hall (1999)
Talwood Community Centre (1999)
Kingaroy RSL (2001)
Brothers Soccer Club, Bundaberg (2002)
Muster Theatre, Gympie Muster (2003)
Muster Club, Gympie Muster (2004)
Muster Tavern, Gympie Muster (2004)

NEW SOUTH WALES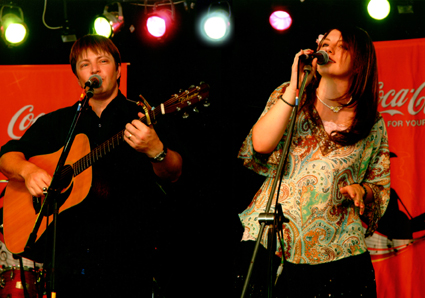 On-stage Tamworth Country Music Festival

Manilla Caravan Park
The Manilla Club
LBS Studios, Moonbi
Napoleans Hotel, Sydney (1993)
Southgate Shopping Centre, Tamworth (1994,1998)
Brumby's Nightclub, Tamworth (1994)
City (K-Mart) Plaza, Tamworth (1994,2001-03,2005,2007-11)
Oxley Bowls Club, Tamworth (1994)
Coca Cola (Hands of Fame) Park, Tamworth (1994-98,2005-10)
Weswal Gallery, Tamworth (1994-04)
Peel Street, Tamworth (1994-01)
-ANZ Bank (1995)
-Esanda Finance (1995)
-Chandlers Stage (1994-95)
-Ian Betteridge and Friends (1995-99)
Town Hall, Tamworth (1994,1996-98,2000-09)
Tamworth Workmens and Services Club (1994,1996,1997)
Glen Innes Bush Music Festival (1994,1995)
Hogs Breath Cafe, Tamworth (1995)
Grace Brothers, Tamworth (1995,1999-03)
Tamworth RSL (1995,1997,1998)
Broken Hill Country Music Festival
Glen Innes RSL (1995)
It's Country Today, NBN Television, Sydney
At Home With John Mangos, Channel SEVEN Television, Sydney
ABC New England North West, Tamworth (1996-03)
Bicentennial Park, Tamworth (1996)
Northgate Shopping Centre, Tamworth (1996)
The Heritage Theatre, Tamworth (1996)
"Yarrara", Nemingha (c.1997-99, 2005)
Pixieland, Tamworth (1997)
Hartwood Campfires & Country Music Festival, Tambar Springs
(1997,2000,2002,2004,2006)
West Tamworth Bowls Club, Tamworth (1997,1998,1999,2000)
Longyard Hotel, Tamworth (1997,1998,2008)
Australia's Wonderland, Sydney (1997)
The Empire Hotel, Pacific Circle Music Convention, Annandale (1997)
Mildura Country Music Festival (1997-2000,2003-04,2006)
-Coomealla Club Auditorium (1997,1998,2000)
-Coomealla Club Lounge (1998,2000,2003-04,2006)
-Coomealla Golf Club (1999-2000,2003-04,2006)
-Gol Gol Hotel (2003,2006)
-Wentworth Wharf (1997-98,2000,2003,2006)
-The Edge Hotel, Buronga (1997,1998,2003,2006)
-Wentworth Services Club (1998,1999,2003)
-Crown Hotel, Wentworth (1999,2000,2006)
Rod 'n Reel Hotel Motel, Woodburn Heritage Festival (1997)
Conservatorium Chapel, Tamworth (1998,2001-07)
Centrepoint Arcade, Tamworth (1998,1999,2001)
South Tamworth Bowls Club, Tamworth (1998,1999)
Shoppingworld, Tamworth (1998)
City Lights Caravan Park, Tamworth (1998)
Lismore Heights Bowling Club, Lismore (1998)
Lismore Workers Club, Lismore (1998,2000,2002)
Riverview Park, Lismore (1998)
Wentworthville Bowling & Recreation Club, Sydney (1998)
Oasis Hotel, Tamworth (1999)
Toyota Cross Park, Tamworth (1999)
Tamworth City Bowling Club, Tamworth (1999)
Tamworth Arcade, Tamworth (1999)
"The Cowboy Bar", Wests Leagues Club, Tamworth (1999,2000,2001)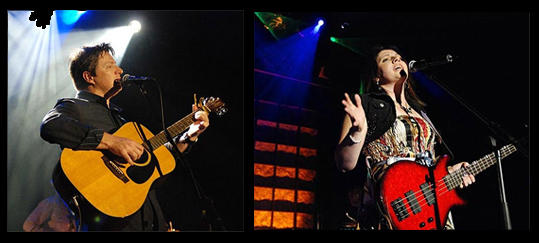 On-stage Canterbury-Hurlstone RSL, Sydney

Nundle Market Day (1999)
Grenfell Bowling Club (1999)
Ophir Tavern, Orange (1999)
2CR-ABC Tablelands & Western Plains, Bathurst (1999)
4AAA Mobile Studio, Tamworth (2000,2001,2002)
Port Macquarie RSL (1999,2000,2001)
Tamworth Golf Club (1999,2000,2003,2007)
Tamworth Sports & Services Club (2000)
Australian Bush Balladeers Assn. Stage, Tamworth (2000)
Riverstone Bowling Club (2000-02)
Nosebag Bistro, Tourmaline Hotel (2000)
Waterfront Sails Stage, The Entrance (2000-04)
ABC Television Studio 22, Gore Hill (2000)
Casula Shopping Centre (2000)
Oakville House, Rouse Hill (2000)
Bonnyrigg Plaza Shopping Centre (2000)
Have-a-chat Haven, Dooralong (2000)
Barham & District Memorial Services Club (2000-01,2011)
Dapto Leagues Club, Wollongong (2000)
Lismore Sports Club (2000)
Lismore RSL (2000)
Greenhills On Tweed, Murwillumbah (2000)
Tamworth Racecourse (2001)
Wests Leagues Club Blazes Auditorium, Tamworth (2001)
The Pub, Tamworth (2001, 2004)
Galston Festival (2001,2003-04):
- Fagan Park, Galston
- The Galston Club
- The Dural Hotel Motel (a.k.a. The Vicar Of Wakefield Hotel)
Kempsey Heights Bowling Club (2001)
A-Vina Van Village, Oakleigh (2001)
Antill Park Golf Club, Picton (2001)
Seagulls Leagues Club, Tweed Heads (2001-02)
Lord Howe Island (2001-02):
- Public Hall
- Pine Trees Restaurant
- Lord Howe Island Central School
- Pine Trees Boathouse on the lagoon
- Lord Howe Island Bowling Club
- Lord Howe Island Golf Club
- Hideaway guesthouse
Anzac Park, Tamworth (2002)
North Tamworth Bowling Club (2002,2004)
Joe McGuire's Pub, Tamworth (2002)
The Galston Club (2002,2003,2004)
Anzac Park, Tamworth
The Travellers Rest Motel, Cessnock (2002,2003)
Gartelmann Vineyard, Lovedale (2002-03)
Parkes & District Memorial Services Club (2002)
The Ritz Rail, Murwillumbah-Lismore (2002)
Tamworth Towers Motel (2003,2005)
Festival FM, Tamworth (2003-08)
Murwillumbah Civic Centre (2003)
ABC Radio Lismore & NSW (2003)
ABC Radio Newcastle (2003)
The Clarendon, Katoomba (2003)
The Basement, Sydney (2003)
Glenorie RSL (2003)
Dundas Valley RUFC (2003)
South Tweed Bowls Club (2003)
Mullumbimby RSL Club (2003,2004)
Tamworth Regional Entertainment Complex (2004-09)
El Lago Waters Resort, The Entrance (2004)
The Entrance Bowling Club (2004)
Tuggerah Lakes Golf Club (2004)
Illawarra Leagues Club (2004)
Newcastle & Hunter Valley Folk Club (2004)
ABC Radio NSW with John Clarke (2004)
Canterbury Hurlstone Park RSL (2004,2006-07)
2DU Radio, Dubbo (2005)
Rooty Hill RSL (2006)
Hexham Bowling Club (2006)
Woonona-Bulli RSL Club (2006)
Albury Commercial Club (2006)
Wagga Wagga Civic Theatre (2006)
Dee Why RSL (2006)
Castle Hill RSL (2006)
Butlers Auditorium, Tamworth (2007)
Galston Club (2007)
St Edwards Hall, Tamworth (2008)
Capitol Theatre, Tamworth (2010)
Tamworth Community Centre (2010)
Max Watts, Sydney (2020)

AUSTRALIAN CAPITAL TERRITORY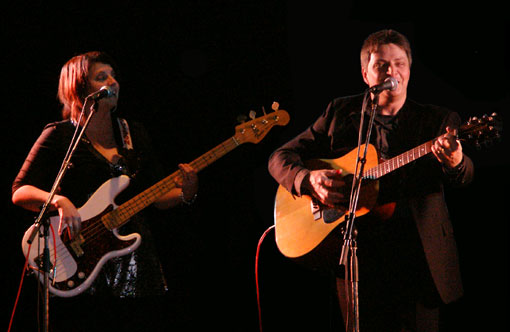 On-stage National Folk Festival, Canberra

Merry Muse Folk Club, Polish Australian Club (2004)
ABC Radio Canberra 666AM (2004)
National Folk Festival (2005,2007)
-Workshop Stage
-Merry Muse
-ABC Marquee
-Trocadero
-Fitzroy Pavilion
Canberra Southern Cross Club (2006)

VICTORIA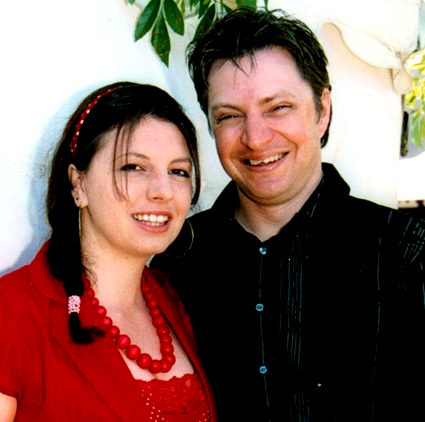 Backstage - Langtree Mall, Mildura CM Festival

Mildura Country Music Festival (1997-2000,2003-04,2006):
-Workingmans Club
-ABC Sunraysia Regional Radio (1997,1999)
-Cross Roads Stage (1997,1998,1999,2000,2004)
-Lauretz Of Langtree (1997)
-Langtree Mall (1997-2000,2003-04,2006)
-Mildura RSL Lounge (1997,1999,2003-04,2006)
-Mildura Grand Resort Restaurant (2003)
-Pizza Cafe at Mildura Grand Resort (1997-2000,2003-04,2006)
-Mildura Centre Plaza (1997,1999,2000,2003)
-K-Mart Plaza (1997)
-Coachman Caravan Park (1997)
-Hudak's Bakery (1997,1999)
-Merbein Citizens Club (1997,2004)
-Irymple Hotel (1998-2000,2003,2004)
-Breakers Cafe, Hotel Mildura (1998,1999,2000)
-RSL Bistro (1998,1999)
-Henderson Park (1998-2000,2003-04,2006)
-Lime Plaza (1998)
-Red Cliffs Club (1998-2000,2004)
-Gateway Tavern (1999,2000,2004,2006)
-EnjoyWine Cafe, Hotel Mildura (2003,2004,2006)
-Woodsies Gem Shop (2003)
-Desert City Caravan Park (2004)
-Mildura Arts Theatre (2004)
-Barclays Bash, Red Cliffs (2006)
-Mildura Golf Club (2006)
Hopetoun Country Music Festival
Nhill Country Music Festival
The Denise Show, Seven Network Television (2000,2001)
Bell Park Sports Club, Geelong (2001)
Kick Back Country, Barongarook (2001)
Beaufort CM Club, Golden Age Hotel (2001)
Trades Hall, Carlton (2003-04)
"Good Morning Australia with Bert Newton" TEN Network Television (2004)
Her Majesty's Theatre, Ballarat (2006)
The Capital Theatre, Bendigo (2006)
Geelong Performing Arts Centre (2006)
Palms Showroom, Crown Casino, Melbourne (2006)

SOUTH AUSTRALIA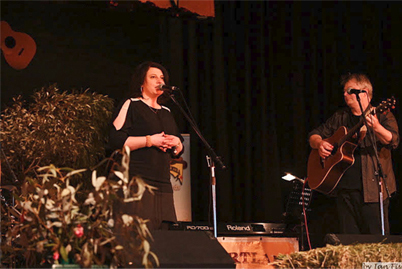 On-stage SA Country Music Awards, Barmera

Our Lady Help Of Christians (Samaritan) College
Federation Train Celebrations, Woomera
Wilpena Pound Resort
Moonta
SANTOS SA Showcase, Moonba
Lake Charlegrark CMF
Mt Gambier CMF
Wudinna Showgrouds
The Berri Club
Berri Hotel
Left Hand Club, Whyalla
Nonowie Station Woolshed
Port Neill Memorial Hall
Streaky Bay Institute
Wudinna Football Club
Wudinna Hotel
Roopena FC, Whyalla
Souths Football Club, Port Lincoln
Port Lincoln Races
Streaky Bay Hotel
Warramboo Hotel
Warramboo Hall
Marble Range Sporting Club, Wangary
Quorn Oval
Southern Country Music Club
Roxby Club, Roxby Downs
Southern CMC
Gawler Town Hall
Croatia Soccer Club, Whyalla (1994)
Travellers Rest Hotel, Port Augusta (1994)
Whyalla City Soccer Club (1994)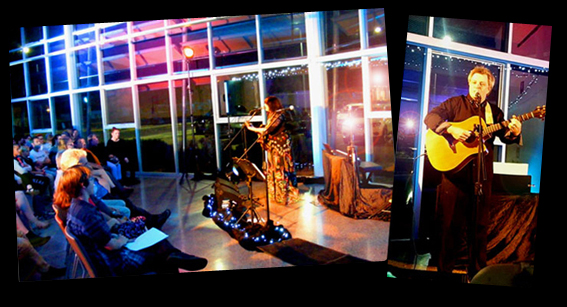 On-stage "UneArth The Library", Whyalla

British Working Mans Club, Adelaide
Gladstone Gaol
"Today At 2", GTS/BKN Regional Television
Wampini Festival
Keith Michell Theatre, Port Pirie
Wilmington Hotel
Spear Creek Resort
Wilsdon Wolves Football Club, Port Augusta
Stirling North Hotel
Stirling North Progress Association Hall
Port Augusta Yacht Club
West Augusta Hotel
Mallee Fowl Restaurant, Ardyakka Park
West Augusta Football Club (1994)
Cooinda Club, Port Augusta
Northern Hotel, Port Augusta
Flinders Hotel, Port Augusta
Commonwealth Hotel, Port Augusta
ETSA Club, Port Augusta
Lea Theatre, Port Augusta
Cornish Festival, Booleroo
Whyalla Hotel (1994)
Whyalla Workers Club (1994-95)
Lord Gowrie Hotel, Whyalla (1994)
Tregalana Park, Whyalla (1994)
North Whyalla Football Club (1994-95)
Tasman Football Club, Port Lincoln (1995)
South Gawler Football Club (1995)
St Kilda Hotel (1995)
Noarlunga Football Club (1995)
East Park Meat Store, Port Augusta (1995)
Sportsman Tavern, Port Pirie (1995)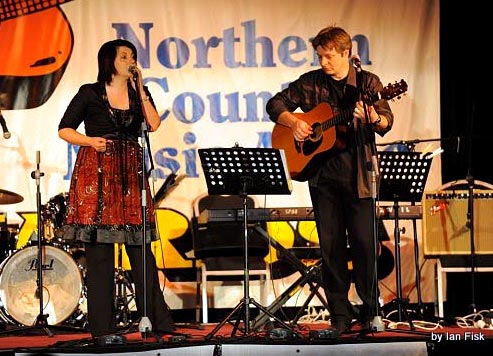 On-stage Southern Flinders Music Festival, Port Pirie

Adelaide Crows Premiership Regional Tour, Whyalla
Red Rock Station
Waybacks Football Club, Port Lincoln
Wombat Hotel, Kadina
Kimba Rodeo
Broadview Station
Ash Station Woolshed
Lochiel CMF
"AM Adelaide", Seven Television Network (SA)
Gawler CMF
Ardrossan CMF
Barossa Motor Lodge, Tanunda (1996)
St. Pauls Lutheran Church, Tanunda (1996)
PBA-FM Radio, Elizabeth (1996)
Meeky's Pool Hotel, Murray Bridge (1998)
Parabanks Shopping Centre, Salisbury (1998)
Hilton Hotel, Thebarton (1998,1999)
5UV Radio, Adelaide (1998,2005)
Munno Para Bowls Club, Salisbury (1998-99,2006-07)
Lyndoch Hotel (1999)
Elizabeth Shopping Centre (1999)
Lions Football Club, Port Pirie (1999)
Westland Hotel Motel, Whyalla (1999-)
- Main Showroom
- Front Bar stage
- The Palms Showroom
- Pool Courtyard
ABC Radio Adelaide (2003)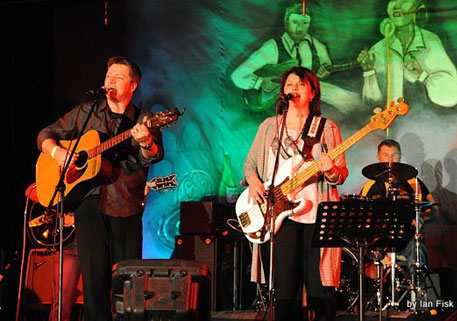 On-stage Murraylands Music Festival, Tailem Bend

COAST FM (2003)
South Australian Folk Centre, Thebarton (2003,2006-07)
Iron Knob Hotel (2003)
Parafield Gardens Community Club (2004-05)
Bonney Theatre, Barmera (2004-11)
Barmera Monash Football Club (2004-12)
Barmera Monash Field Day Site (2004-09)
Whyalla Show (2005, 2007-11)
South Whyalla Football Club (2004-05,2008)
Middleback Theatre, Whyalla (2004-)
Norwood Town Hall (2004)
Tanderra Craft Market, Whyalla (2004-)
Iron Knob Golf Club (2004,2006,2007-10,2018)
APEX/LIONS "Carols In The Park", Civic Park, Whyalla (2004-2020)
Christmas Street Party, Whyalla (2004,2007,2012-17)
Apsley Hotel
Tabor College, Adelaide
Globe Derby Park, Adelaide
Adelaide International Raceway
The Old Clarendon Inn, Clarendon
Saint Francis Winery, Reynella
Gladstone Square, Port Augusta (2005)
Whyalla Yacht Club (2005)
Adelaide German Shepherd Club (2005)
SCALA Showcase, Joiners Arms Hotel, Adelaide (2005)
Whyalla Leisure Centre
Alexanders Restaurant, Whyalla (2005)
Bennett Oval, Whyalla (2005-)
Murraylands CM Festival (2005-10)
-Street Festival Stage
-Tailem Bend Town Hall
St. Johns (Samaritan) College, Whyalla (2005-07,2009-11,2021)
Centrals Football Club, Whyalla (2005,2006)
South Augusta Football Club, Port Augusta (1994,2005,2007)
Barmera Bakery (2005-06)
Cobdogla Club (2005)
Encounter Bay Football Club, Victor Harbor (2005)
Cowell Town Hall (2005)
Watersedge Restaurant, Whyalla (2005-11)
Hilton International Hotel, Adelaide (2005-06, 2017-18)
Slovenian Club, Adelaide (2006-08)
Burnside Town Hall, Adelaide (2006)
Directors Hotel, Adelaide (2006)
Westland Shopping Centre, Whyalla (2006-08, 2010-16, 2020)
Jessop White Park Opening Celebration, Whyalla
Whyalla Mormon Church (2006)
Allingtons Outpost, Parafield (2006)
SA Great Awards Dinner (Flinders/Outback Region), Whyalla (2006)
National Motor Museum, Birdwood (2006-07)
Whyalla Hospital Fete (2007-08, 2014)
Bayview Hotel, Whyalla (2007-2009, 2014)
Mt Laura Homestead, Whyalla (2007,2011-)
Ada Ryan Gardens, Whyalla (2001-2016)
Youth Week Concert, Bunyarra, Whyalla (2007)
Diversity Day, Whyalla (2016)
St Andrews By The Sea, Glenelg (2007)
Exeter Hotel, Semaphore (2007)
Whyalla Golf Club (2007-08)
Northern Festival Centre Ballroom, Port Pirie (1995,2008,2010)
McDonalds Family Restauraunt, Whyalla(2010-11,2016,2018)
Errappa Blue Light Camp, Iron Knob (2008,2018)
West Whyalla Football Club (1994, 2008)
Whyalla Maritime Museum Gardens (2008)
Iron Knob Institute Hall (2008-10)
Elder Park "Carols By Candlelight", Adelaide (2008)
Cobdogla Caravan Park (Marquee Stage), SA (2009-12)
St. James Lutheran Church, Whyalla (2009,2011-19)
Whyalla Basketball Stadium
Cowell Ute Muster (2010)
SA Great/Brand SA Regional Awards
Whyalla City Plaza
Fishy Fringe Festival, Whyalla (2010-16)
Wanderers Soccer Club, Whyalla (2010, 2016)
Kirton Point Bowling Club, Port Lincoln (2010)
Whyalla Aged Care Annie Lockwood
Whyalla Aged Care Copperhouse Court
Peters Street Uniting Church, Whyalla (2012)
Edward John Eyre High School Auditorium, Whyalla (2014-18)
Whyalla Public Library (2014-17)
D'faces Of Youth Arts Hall, Whyalla (2014-17)
Whyalla Uniting Church
Memorial Oval, Whyalla (2016-)
Harness Racing Club, Port Pirie (2014,2015)
Whyalla Special Education Centre (2014-19)
Port Augusta Prison (2015)
Whyalla Australia Day Celebrations (2016-17)
Tailem Bend Caravan Park
Port Lincoln Hotel (2015)
Clare Country Club (2016)
Sempre, Whyalla (2016)
Laura Civic Centre (2016)
Her Majestys Theatre, Adelaide (2016)
Samaritan St Johns Hall (2018)
Mondiali's Cafe, Whyalla (2018)
Rhino Room, Adelaide (2020)
Spencer Gulf Seven Television News (2004-)
ABC North & West Regional Radio (2005-)
Memorial Oval Primary School, Whyalla (2021)

TASMANIA
Launceston Country Club Resort & Casino (2006)
Wrest Point Casino, Hobart (2006)

WESTERN AUSTRALIA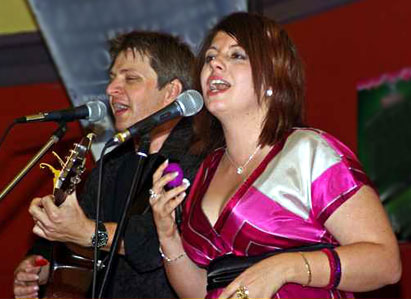 On-stage Rockingham

Rockingham Hotel (2008)
Armadale House Concerts (2008)

Northern Territory
Alice Springs CMF
-Araluen Arts Centre

OVERSEAS by Country:
NEW ZEALAND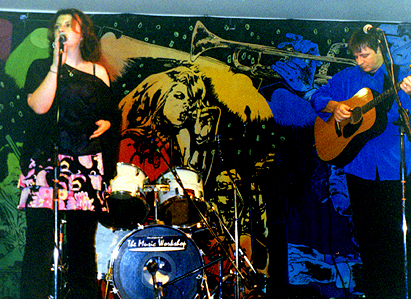 On-stage Scenic Circle, Paihia

Gore Country Music Festival (1996)
-Gore Country Music Club
-Gore Town and Country Stadium
-Gore High School assembly hall
-Regional Ford
-St. James Theatre
Bay of Islands Country Rock Festival (2005-06)
-Piahia Pacific Resort
-Haruru Falls Resort
-Twin Pines Steak & Ale House
-Lighthouse Tavern
-The Duke Hotel, Russell
-Scenic Circle Piahia Hotel
-Copthorne Resort Hotel

U.S.A.
Musician's Institute, Hollywood, CALIFORNIA
Yavapai Lodge, Grand Canyon, ARIZONA
Pioneer Court Motel, Lusk, WYOMING
Seattle Homestay, WASHINGTON
Leadley's Adirondack Sugarbush, Speculator, NEW YORK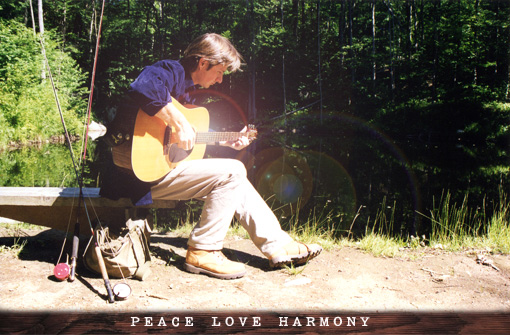 Adirondack Mountains, NY

Tootsie's Orchid Lounge, Nashville, TENNESSEE
Ryman Auditorium, Nashville, TENNESSEE
Layla's Bluegrass Inn, Nashville, TENNESSEE
King Jerry Lawler's Hall of Fame Bar & Grille, Memphis, TENNESSEE

CANADA
Waterton Lakes Lodge, ALBERTA

FRANCE
L'Armada du Siecle, Rouen
O'Callaghan's Pub, Rouen
RCF Radio, Rouen
Bar Le Cezanne, Craponne
Festival Radio Rendezvous, Craponne

BELGIUM
Cerexhe CM Festival
Bomal CM Festival
American Music Radio