MUSIC:
Albums, Song Samples & "How To Buy"....
Mark's Features in....
"Carols In The Park"
2020 SPECIAL EDITION:
Watch all of....
2020 SPECIAL EDITION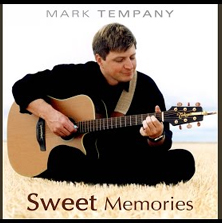 Mark's Hit Single "SWEET MEMORIES"
is available through all your favourite Digital retailers!
Why not add it to your playlist today!
These Albums are AVAILABLE
for AUD$15 each inc. Postage....
Please include your Name, Address & Order Details when you....

...using our SECURE PIN Payments Button or:
Pay by EFT to:
STORMFRONT PRODUCTIONS
BSB: 064-162
ACCOUNT: 1011 1867
....or:
CONTACT us for other options at:

PHONE: 0418 700 819

EMAIL: mark@marktempany.com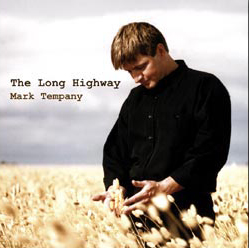 THE LONG HIGHWAY
"The Long Highway" is Mark's fifth all-original album, released in 2004.
The album includes the radio hits "Riding High", "Summer", and Mark's TOP-4 duet with Vanya - "Rollin'".
With more a slightly more acoustic production than Mark's previous album - "Far Away" (2001) - "The Long Highway" is
a brilliant songwriters exploration of the stories and emotions in taking"the journey".
This CD contains the powerful Bob Miller co-write "Wrong Place, Wrong Time", Mark's duet with legendary Australian singer songwriter
Pat Drummond on his song "The Darling Downs" - and the superb title track.
"The Long Highway" is the finest example yet of Mark's poignant songwriting and emotive performance -
and remains currently his current solo album release.
ALBUM TRACKS:
(Click song for sample):
RIDING HIGH
ROLLIN
(Duet with Vanya)
THE DARLING DOWNS
(Duet with Pat Drummond)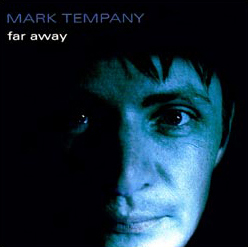 FAR AWAY
"Far Away" is Mark's fourth album, released in 2001. Also including a bonus disc featuring the radio hits "Love Finds A Way" and
"Sail Away", this album features brilliant and powerful productions - a true benchmark for Mark's music.
Much of Mark's music on "Far Away" revolves around his stories and experiences while in North America -
and the resulting pride he felt in Australia upon his return home.
Many concert favourites - such as "Australian Child", "Two Blue Moons", "Remember Back" and
(Mark's tribute to the late John Denver) "The Final Goodbye" - are included.
"Far Away" also contains Mark's 1998 Unisong International Song Contest prizewinner - "Amanda"
and "Sweet Memories" - a track featured on ABC Music's "Open Road 2" album.
"Far Away" is simply a MUST HAVE album for all Mark Tempany fans!
ALBUM TRACKS:
(Click song for sample):
AUSTRALIAN CHILD
ONE WORLD
MOUNTAIN MELODY
REMEMBER BACK
SYDNEY MY HEART
RIVERINA DAYS
SONG FOR MARK TIMOTHY
AIRPLANES
ONE MORE SONG
FAR AWAY (Reprise)
Bonus disc:
These Albums are NO LONGER AVAILABLE....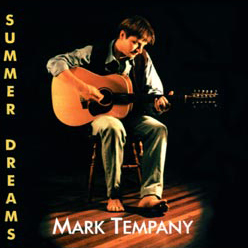 SUMMER DREAMS / REMEMBER
"Summer Dreams" was Mark's third album, released in 1998. With a compilation of remixed and re-recorded songs from his previous 2 albums -
and a number of new songs this collection still stands as an excellent introduction to Mark's formative years as a recording artist.
Re-released in 2006 as a twin-pack (Double CD) "Summer Dreams" now comes automatically packaged to
also include Alison Hams' "Remember" album in a unique "reversible cover" case.
"Remember" is - like Mark's "Summer Dreams" - a collection of Alison's early recordings, combined with 4 brand new songs
to create an ideal representation of Mark and Alison's live acoustic duo style formed since Tamworth,
and the Charlie Landsborough Australian National Tour in February 2006.
ALBUM TRACKS:
(Click song for sample):
SUMMER DREAMS
WE'LL GET BY
UGG BOOTS
GOING HOME
APRIL MOON
I'M GOIN' FISHIN'
TOMORROW'S ALWAYS GONE
CHILLAGOE
HERE COMES THE RAIN
THE COWBOY
A SINGLE DAY
ROLLIN' BACK THE YEARS
STAND IN THE STORM
UNTIL I MET YOU
SEPARATE WAYS
SUMMER BREEZE
THIS IS OUR LAND
CHILD OF THE WIND
MOON, STARS & LONELY HEARTS
REFLECTIONS
FREE AGAIN
LIFE ON THE ROAD

"REMEMBER" Alison Hams:
Contains 21 songs, selected Sample Track:
A SOFT PLACE TO FALL (Track 2 of 21)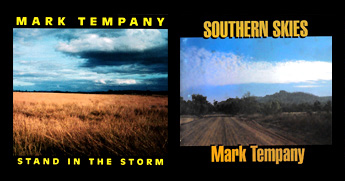 STAND IN THE STORM & SOUTHERN SKIES
"Stand In The Storm" (1994) and "Southern Skies" (1996) showcase Mark's First and Second albums,
releases that immediately began gaining International airplay, major awards, and widespread media attention.
Although no longer available both albums were ALL-ORIGINAL and all self-produced -
still an outstanding achievement for any new Recording Artist paying his own way
and taking on the World to International standards right from the start.
Some tracks from both albums were also included in the SUMMER DREAMS (1998) compilation.